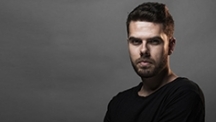 Raśl Lorente aka Koozah began to hear hardcore music at 14 years old and he felt a big feeling to this music, so spending money buying famous compilations like Thunderdome or Nightmare.

Bit by bit he was attracted by music production and began using sequencers like FL Studio and Cubase. After 3-4 years of effort and dedication, he realized that music was not a hardcore hobby and wanted to pursue it more professionally, therefore invested in better studio equipment and soon got big results.
In 2013 he won the remix contest with the track track Placid K - Come down (RLM Rmx), a contest created by This Is Hardcore, and the same year began to keep in contact with Cristian Nardelli (Art of Fighters).
In June 2013 he debuted in the sub label of Traxtorm Records call Cyclone with his first EP called "Enslave". A few months later she released her second EP, Type zero, including the main track on the TIH album of this year. The breakthrough came with the remix he made for Art of Fighters hit called "Fuck you", which was supported by big names in the scene in different compilations and was played at many festivals like Defqon 1 Dominator, Decibel, hardcore 4 Life, Qontinent, Q-base..
In June 2015 he received the Maxx Monopoli (The Stunned Guys) call, which informs that his next album would be released by Traxtorm Records, making her dream come true.

So, stay tuned, good music comes from Koozah!