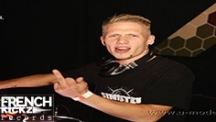 Sinister Seven a frenchcore producer that got recognized mostly by his track 'Smoking Bluntz', he started producing when he was 17 making the soft EDM, until he went to his first frenchcore party on his 20. He loved the kick and the bassline so much that he started developing his own sound.
In 2015 he started to get gigs around Spain, Belgium, Holland and Germany.
In 2016 he started the Frenchkickz Records label with 3 other amigo's fighting for what they love to do, they will bring a new era to the Frenchcore scene.