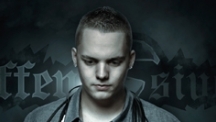 Artist: DJ
Style: Mainstream hardcore
Label: Offensive Records

Born in 1992 DJ, producer. Born in 1992 DJ, producer. Ramon Robbemont grew up in a musical family and he plays several instruments. His first love was the bassguitar. Then he came into contact with the electric guitar.

When he became 12 years old, he started producing electronic music. He produced many different music styles until he fell in love with the hardcore kick drums. The love for this music and sounds was so big that he decided to put all his energy in hardcore. His goal is to travel all around the world with his music and share the hardcoresound with everyone.

At the age of 17 he started a music education (4 years) where he learned to play the piano, drums, rhythm training, violin, songwriting, recording technique (engineer) and much more.

At the age of 19 he released his first E.P. and he signed to Offensive Records (December 2012).

March 2013 Offensive Records released his ep 'Before I forget' The beginning of a distorted road! In his first year at Offensive he released over 30 tracks!

In 2015 he made some big musical progress. Gigs in Germany, Belgium, Holland, Moscow like Nightmare and Harmony of Hardcore.

Ramon made remixes for amongst others Paul Elstak and Rotterdam Terror Corp and did a collab with Rob GEE. He made the anthem for Nightmare together with Paul Elstak, The Unfamous and MC Ruffian. His music is played at almost all festivals by serval big dj's.