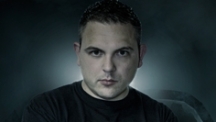 Artist : DJ
Style : Hardcore
Label : Offensive Records

In the scene for over a decade now, it is safe to say Beatstream has hardcore running through his veins. He played at countless events in The Netherlands, but also showed hardcore fans in countries like Germany, Italy, Spain, Switzerland and even the USA what he's made of.

Hand picked by Paul Elstak, Beatstream joined Offensive Records in 2008. He co-produced the huge party-hit 'Angels Deserve to Die' (which was used in edited form for the Dutch movie 'New Kids: Nitro'), and spends practically every free minute in his studio to produce new Offensive hardcore.

Eyes set on the future, Beatstream is determined to take his game to the next level, both as a DJ and as a producer. His plans include new collabs and solo projects, his goal remains the same: hardcore domination! Be sure to check out his social media if you want to stay up-to-date about all the latest news on Beatstream.