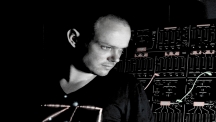 It was the year 1993 when Dj Outblast a.k.a. Marc Out visited his very first hardcore party. Hooked to the special party atmosphere, the incredible sound and unity of the people, Outblast started spinning records himself. Soon, after few years of practice, he got his first chance in a small youth centre in his hometown. After this debut he played more often in local youth centres and he became a resident deejay in a small club.

In the year 1999 Outblast started producing music for the first time using just a simple pc. His first tracks were released by a small underground company on the small label Blast Records. Noticed and given a change by Bass D & King Matthew; Outblast already did several releases on the Masters of Hardcore label in 2000.

Hardly fours years later Outblast reached another level in his dj career; playing Qlimax, Thunderdome, Hellraiser, Masters of Hardcore, Defqon 1, and so on and so on. He won the award of Best Hardcore Deejay at the Masters of Hardcore Awards, his tracks Master's Symphony, Eargazm, Fuck what u heard and Communication became instant classics and he released his video clips Unleash the Beast and Life sentence for Mankind in 2004, which both became huge hits in the dance scene. Outblast became an icon, a phenomenon.

The success didn't stop; 2005 was another step towards immortality for Outblast. For the first time in history a hardcore artist went in concert. In March 2005 Outblast rocked a sold out Beursgebouw Eindhoven titled Outblast 2005 "Hardcore in Concert". July 2005 Outblast performed on the most famous dance event in the world, Sensation. Three months later he won the Release award "Best videoclip 2005" for his Life sentence for mankind. In 2006 Outblast did a second sold out concert which openend the pathway for other hardcore artists to do the same.

In 2007 and 2008 Outblast played the Love Parade, performed at Sensation Black again and was presented on the Mayday event in Germany. His track and videoclip "Infinity" was the official Masters of Hardcore anthem of 2008 and became an instant floorfiller.
"The voice of Mayhem" the official anthem for Masters of Hardcore which Outblast produced with Angerfist was voted best hardcore track of 2010.
Also 2011 has stunning moments waiting, gigs at Mayday, Masters of Hardcore & Defqon 1 are already confirmed.

Beside his career as an artist Outblast is the mastermind behind the artistic part of Masters of Hardcore.
The theme's, storyboards, trailers, radio-commercials and audio shows for the infamous events are designed by Outblast. Also artist scouting & running the music label MOH holds are part of his daily job.

Traveling all over the globe Outblast remains an absolute power and ambassador in international hardcore.