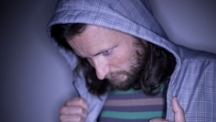 Cruel Intentions (Peter van der Schaaf) is a hard EDM project with Dutch/Italian roots. Like many kids Peter got infected with hardcore rave music in the early 90's. In 1998 a sent out mixtape to organisation "Dutch Rave" was his first step in the hardcore scene under his Spete moniker.

During the millenium he was working at the infamous Mid-town records and started investing in studio equipment. Producing was the next logical step and with his best friend he started working on music 24/7.

In 2002 their hard studio work led to several successful releases after signing on Traxtorm sublabel G-net. Performances across Europe followed with as Highlights; A Nightmare in Rotterdam, Club Number One, Sportspalace Antwerp and a monthly residency in Italy.

In 2008 the road led to Dubai where Peter finally started working on Cruel Intentions. (a project name actually chosen in 2001) The year is 2014, Cruel Intentions took his time to perfect the beat and is here to reclaim his place in the hardcore scene.
Ready to conquer the future and determined to last...