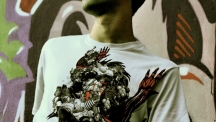 ADVANCED DEALERS

Emanuele and Fulvio met for the first time at parties in Italy.
Both with the passion of creating their own beats they decided to begin creating music together and so Advanced Dealers was born.
After a couple of years of hard work, spending days and nights in studio, finally they got a chance with Cenobite Records!
But this is just the beginning and more beats are going to come soon!