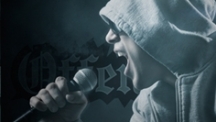 Artist : MC
Style :Hardcore / Hardstyle / Jump / Electro / Hiphop / Classics
Label : Offensive Records


Carlos Antunes, best known by his stage names (MC) Ruffian, The Preacher and Don Carlos, studio artist/vocalist, producer, is host, entertainer, performing artist (Offensive) and crowd controller.
Ruffian is considered one of the forefathers of hosting in the Dutch harder dance scene. A major league MC who helped shaping the Dutch Hardcore / Hardstyle / Jump / Electro and Hiphop scene to what it is today. A man who honestly can say that he 'helped paving the yellow brick road' for many MC's, generations after him.

He has Done projects with: Paul Elstak, Distortion, Technoboy, Neophyte, Evil Activities, Nosferatu, Firestone, Accelarator Headbanger, Outblast, Predator, Darrien kelly, Stunned guy's, Promo, DJ JDA, Gary-D and his list goes on and on and on.

This is the vocalist who brought you titles like "Thrillseeka", "Rage", "Hardcore taking over" and "The champions" and did numerous of anthems both Hardstyle and hardcore. Ruffian hosted all major events and festivals like Qlimax, Defqon, Masters of Hardcore, Dominator and many more.

Need a voice with personality (re-)presenting you and/or you're concept during an event? Go for a house hold name and worldwide quality wrapped up in one….because you know what get when you book RUFFIAN!