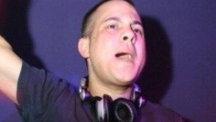 DJ Recype, born as Justin Tatipata on the 9th of April 1978, has a long history in hardcore. He got infected by the kicks in the early nineties, when he discovered the power and rawness of the hardest dance style ever known to mankind. When he got addicted to electronic music and hardcore on the dancefloor, he got inspired to follow the example of his heroes and bought his first vinyls. It was the start of a journey that took him to the biggest stages he would have never dreamed of.

He started playing under the moniker of Manga and joined forces with some of his best friends like Amitri and The Menace. After playing at a lot of raves, he also gained big regional exposure as half of MangAmitri Forces, which made them one of the most beloved duo's of the centre of the Netherlands. But things really took off in 2003 and 2004, when Justin got to play at major events like Thunderdome and Nature One. His big break got followed up by bookings on events like The Real Riverdance, Outblast 2005 and Dominator and lots of club performances. In 2006, Art of Dance recognized the talent of Justin and made him part of the MOH family. He played at the Masters of Hardcore event at the Westfalenhallen, but also continued his streak at Nature One and performed several times at the infamous Hemkade and Happy Dayz.

In the end of 2006, Justin founded his new alias Recype to specify his style. From then on, Manga would play early hardcore, Recype was founded for the new harder and darker sounds with a mainstream touch. Although it was a big risk, it worked out well. He performed at Dominator, Nature One, Oldschool Madness and many other party's as Recype and also started producing. He started the Derailed Traxx label at Be Yourself Music and wanted to give the new breed a platform to bring their music to the crowd. Two more good years with nice international bookings and major events like Riverdance Festival, Army of Hardcore, Thunderdome, Masters Of Hardcore and Dominator.. Recype made a new move in his career in 2010.

In 2010, Recype released two tracks: the collaboration with Dr. Rude "Coming 2 Kill U" featured on Rudi's debut album and in the end of the year he released his first solo-record: "Or What?!". He also decided to leave the Most Wanted DJ bookings agency to take control of things. He is currently working his hardcore ass off to bring some more Recype tracks to the hardcore scene in 2011 and also trying to coach new talent to release their music at Derailed Traxx Black. Recype isn't done yet, he has only just begun.