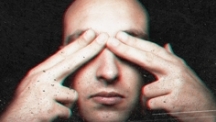 Physical Damage is a new project of a dedicated dutch hardcore artist, who's been active in the scene since the year 2001. With a lot of releases on various labels, dj sets at national and international parties.

But.. It's time for a change, and take his carreer to the next level! A new name, a new beginning and more quality hardcore music! Physical Damage stands for a wide range of hardcore music, that will damage your eardums!

In 2014 he signed at the fast growing, and respected Derailed Traxx Black label. And already have some great releases and bookings in the near future.

Stay up-to-date and follow Physical Damage on his social media channels!