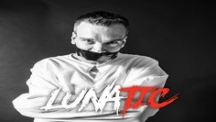 Lunatic & Miss Hysteria born in Leidschendam in 1978 and Amersfoort in 1983 are the male/female DJ duo responsible for a string of successful performances at high profile hardcore venues throughout Europe.

DJ Lunatic started behind the decks nearly twelve years ago so his knowledge of hardcore music and technical ability are first class. He has played together with Miss Hysteria to several crowds in different type of venues DefQon,Project Hardcore, Nature One, Nightmare Outdoor, Hardcore 4 Life, Hellbound, and many many more.in countries like The Netherlands, Germany, Sweden, Spain, Switserland, and Belgium.

His style is Darkcore/Hardcore/Industrial everything that's hard and kicks ass!!!

Miss Hysteria, real name Malin, started her music carrier near 2000. Next to being part of the dj-duo Lunatic & Miss Hysteria, she appears solo as dj and producer. Her personal choice goes out to dark melodies and atmosphere and is not afraid to think outside the box. Examples of solo projects are tracks like: HooDoo, Dark Matter, Obsessions and Particle Physics. At this very moment, she's working on a solo ep to show you more of her musical vision.

Miss Hysteria is known for her versatility as a deejay, has established a reputation for showcasing her signature "Dark" style and energetic mixes. Darkcore, industrial and more! She also appears solo on several parties as Lucy Furr to play a Drum & Bass set.

They are currently producing various tracks for their own label Bassmachine Records. Also they released several records and remixes on Megarave Rec, Bassmachine Rec and K.N.O.R. Records.