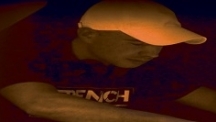 effrey, better known as Jeffa-D, and in the past Mini-Error, Dark-Matters is a DJ & Producer who started with mixing music about 1996.
His first performance was back in 2000 and after that many events followed.
FrenchKickz, Hellbound, Gendadeloos, Vive La Frenchcore, Footworxx, Together we are Hardcore festivaland and many underground parties.
So he has already proven his skills for a long time.
This refreshing DJ is a must have for your party!