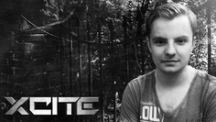 Oliver Duits (born on the 2nd of March 1994), also know as Xcite, a Dutch Producer and DJ.

At an age of 19 years old, Oliver got signed by the Italian label Next Cyclone, which is a sublabel of the well known Traxtorm label.
He's debut release "God's Child" was released on December 2013.
In half a year he already released his second EP "Invasion", and both EPs are supported by worldwide DJs and being played on the biggest parties.
Featured on compilation CDs like "Defqon.1 2014", "Domain Hardcore", "Hardcore The Ultimate Collection" and more!
Oliver is being a part of the This Is Hardcore project and got featured on the latest This Is Hardcore album.
He's also responsible for the official Q-Base hardcore anthem together with Art of Fighters and Synthax.
In less than a year, Oliver achieved already a lot in the Hardcore scene, and this is just the beginning!