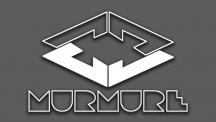 Heavy atmospheres, effective beat, romantic influences, … Murmure's hardcore has a soul !
Based in the city of Nantes in France, in 2006 he released his first record on Industrial Movement, the Lenny Dee and Promo industrial label. Since, he released records on different labels like B2K, Hardcore Basic, … In 2012 he released the first EP of the new label "Party Trax", called "French Arrogance" and an eight tracks album "Grumble'n Growl" on the famous Dutch label NOISJ.
He is mostly known for his live acts, very dancefloor but always charged by his very particular musical identity: between crossbread, acid, industrial hardcore and gabber. An artist to discover urgently!