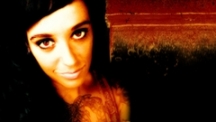 Saskia Goutier, better known as s'Aphira these days, started listening to hardcore music in 1992 at the age of 13. That's when she knew that Hardcore was her way of life. She visited parties all over Holland.

At the age of 16 she met Barend Zevenbergen, better known als Dj Na-Goyah and he showed Saskia how to mix some records on the turntables.
Finally at the age of 24 after years of dedicating herself to the harder sounding styles she had her first performance in 2004.
Hardcore was her great passion and soon she was discovered by Coolman Records and they released her first album in 2005 called "Maicaka".

In the years that followed she started some collabs with Dj Na-Goyah and Dj Chosen Few. And off course she starting producing her own unique sounding solo records and also involved in the Coolman records mix cd. In 2008 her second solo EP was released the "Anafylactic Shock". That EP included her first terror track reason To Jump.
2010 was a special year for Dj s'Aphira, a dream came true. She made the anthem together with Dj Na-Goyah "Create The Future" for Nightmare indoor, one of the biggest hardcore events in Holland.
In 2011 she released the "Perfect Insanity" EP for Coolman Records which included the dancefloor filler "Fight to Survive" and Saskia started getting the respect for her producing skills.
However in the following year Saskia started heading in a new direction within the scene and preferred the harder sounding styles such as Industrial and Terror. It was a major step in her career, but proved to be very positive choice for her as she started getting booked to play for parties such as" Beter Kom Je Niet", "Slaves To The Rave", "Hardcore4Life" and "Fucking Bastards".