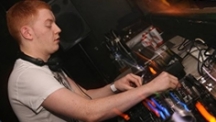 Hardcore DJ/Producer from Glasgow, Scotland.

Resident DJ with Scotland's Biggest Hardcore Promters "Twisted Events."

bookings@twistedartists.com

Biography

Biorekk is a Hardcore/Gabber project from Dj Mikk Gordon.

In Sept 2010, Dj Mikk decided to change for the better, leaving his UK hardcore in the past and going forward with the Dutch/Italian flavour. He started DJin around 2005 as Dj Mikk and got his first gig at a Scottish hardcore night called Luminous, after playing a few gigs he got booked as a resident for the night, DJin every Friday in Glasgow's infamous nightclub 'Archaos/The Vaults'. After a year or so, Scotland's biggest Hardcore Promoters Twisted (Twisted & Brainfire then) spotted his potential and asked if he would be a resident with them and he grasped the opportunity with both hands. He is still a resident with 'Twisted' today, and plays at nights like Darkside, Impact & Reactor. Aswell as this, he has DJ'ed all over the UK and even as far as Spain including raves such as IBIZA GOES HARD, HTID, Hardcore Heaven, Fantazia, BTTF, Ravers Are:, HTID in the Sun, The HH Weekender, Sanctuary, Westfest, Quarantine, to name a few! His production has reached new levels, working on his first EP to be released soon on one of the freshest hardcore labels going! Things are only going up for Biorekk so watch this space!